Applus Laboratories (LGAI Technological Center S.A.)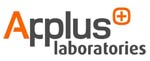 Campus de la UAB
Ronda de la Font del Carme, s/n
08193, Bellaterra
Barcelona
Spain
Tel: 34 93 567 2000
Fax: 34 93 567 2001
Web: www.appluslaboratories.com
Contact: Ms. Belen Bailera
Direct tel: 34 93 567 2004
E-mail: belen.bailera@applus.com
Accreditation body: ENAC
Accreditation no.: 9/LE891
Asociacion De Investigacion De Las Industrias Ceramicas)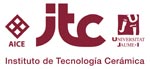 Instituto De Tecnologia Ceramica (AICE-ITC)
Campus Universitario Riu Sec
Av. Vicent Sos Baynat s/n
12006 Castellon
Spain
Tel: 34 964 34 24 24
Fax: 34 964 34 24 25
Web: www.itc.uji.es
Contact: Adoracion Munoz Lazaro
E-mail: adoracion.munoz@itc.uji.es
Accreditation body: ENAC
Accreditation no.: 2/LE004
NOTE: Testing for Independent WC Pans, WC Suites and Baths only.
Bristan Group Ltd


Birch Coppice Business Park
Dordon
Tamworth
B78 1SG
UK
Tel: 44 (0) 121 706 2241
Web: www.bristan.com
Contact: Peter Manning
E-mail: pmanning@bristan.com
Accreditation body: UKAS
Accreditation no.: 7844
NOTE: Testing for Shower controls, electric showers, taps – basin bidet and kitchen, shower handsets, and baths only.
Duravit


Werderstrasse 36
78132
Hornberg
Germany
Tel: 0049 7833 700
Web: www.duravit.com
Contact: Holger Kraft
E-mail: holger.kraft@duravit.de
Accreditation body: DAkkS
Accreditation no.: D-PL-21217-01-00
NOTE: Testing for Sanitary Appliances.
Centre Scientifique et Technique du Batiment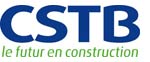 84 avenue Jean Jaures
Champs sur Marne
77447 Marne la Vallee
Cedex 2
France
Tel: 33 (0)1 64 68 82 82
Fax: 33 (0)1 60 05 70 37
Web: www.cstb.fr
Contact: Martine Truffert
Direct tel: 33 (0)1 64 68 82 84
E-mail: martine.truffert@cstb.fr
Accreditation body: COFRAC
Accreditation no.: 1-0305
KIWA Watertec (A Trading Division of KIWA Ltd.)


26a Rassau Industrial Estate, Rassau
Ebbw Vale, Gwent. NP23 5SD
Tel: +44 (0)1495 308185
Web: www.kiwa.co.uk
Contact: David Jay
E-mail: david.jay@kiwa.co.uk
Accreditation body: RVA
Accreditation no.: L015
KIWA Nederland B.V.)


Sir Winston Churchilllaan 273
2288EA Rijswijk, The Netherlands
Tel: +31(0)88 99 84400
Web: www.kiwa.nl
Contact: Rob van Deursen
E-mail: rob.van.deursen@kiwa.com
Accreditation body: RVA
Accreditation no.: L015
Kohler Mira Ltd


Cromwell Road
Dordon
Cheltenham
GL52 5EP
UK
Tel: 44 (0) 844 581 1100
Web: www.mirashowers.co.uk
Contact: Bernadetta Kuras
E-mail: bernadetta.kuras@kohler.com
Accreditation body: UKAS
Accreditation no.: 8251
NOTE: Testing for WC Pans, WC Suites, Urinal Flushing Systems, TMV's, Single taps and Combination taps.
Itecons

Rua Pedro Hispano s/n
3030-788 Coimbra
Portugal
Tel: +351 239 79 89 49
Web: www.itecons.uc.pt
Contact: João Vieira
Direct tel: +351 239 79 89 49
E-mail: joao.vieira@itecons.uc.pt
Accreditation body: IPAC
Accreditation no.: L0446-1
NSF-Wales LTD.


30 Fern Close, Pen-y-Fan Industrial Estate
Oakdale, Gwent. NP11 3EH
Tel: +44 (0)1495 236260
Web: www.nsf.org
Contact: Simon Warburton
Direct tel: +44 (0)1495 236265
E-mail: swarburton@nsf.org
Accreditation body: UKAS
Accreditation no.: 0626
Tecnolab Del Lago Maggiore Srl

Via Dell'Indurtria, 20-28924
Verbania Fondotoce (VB)
Italy
Tel: +39 (0)323 586514
Web: www.tecnolab.name
Contact: Medina Elena
E-mail: elena.medina@tecnolab.name
Accreditation body: ACCREDIA
Accreditation no.: 0991
NOTE: Testing for Water Supply Systems type1 and type2, TMV's, Single taps and Combination taps.
Audit Test Laboratory Requirements.
Test laboratories may be nominated to the Water Label Company by themselves or listing companies. Test laboratories shall be investigated by the Water Label Company to ensure that the minimum requirements for test laboratories are met prior to being accepted as a suitable test laboratory according to the Water Label Company.
All suitable test laboratories shall be accredited for testing to the relevant specification by their National Accreditation Service recognised by their National Government e.g. Deutsche Akkreditierungsstelle (Dakks), Raad Voor Accreditatie (RvA), Comite Francais d'Accreditation (COFRAC), United Kingdom Accreditation Service (UKAS), etc. or an equivalent accreditation body affiliated through a national agreement such as ILAC.
Test House Documents

 Test House Requirements

 Test House Application for Registration

 Test House Audit Chart

 European Water Label Audit Testing